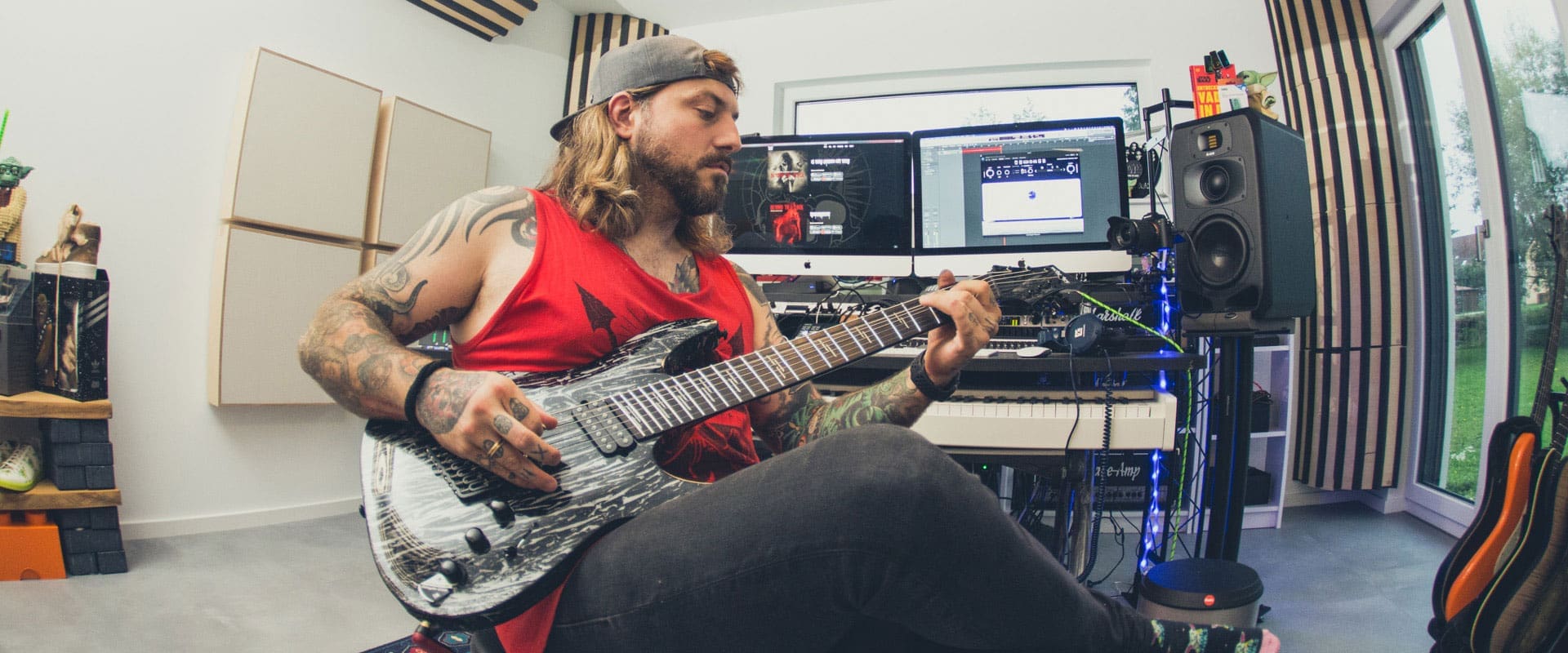 #HOMESTUDIO

The new home studio of Chris Hermsdörfer
The new home studio of Chris Hermsdörfer
We teamed up with Chris Hermsdörfer, composer, content creator and guitarist of "Beyond the Black" to optimise the sound of his new home studio using a combination of our Highline CBT2 Corner Bass Traps, Spektrum A10 Absorbers and Manhattan Diffusors, all included within the t.akustik Producer Set S Professional acoustics kit.
There was no dispute about the sonic improvements our treatment had on Chris's studio – unwanted reflections have been absorbed and managed effectively and acoustics distractions, such as flutter and long reverberation times were taken care of giving Chris a much more professional environment to work in.
Chris had little problems quickly installing the various t.akustik acoustic elements which looked perfect within the clean, modern look of his studio. But Chris was most convinced about the final sonic result!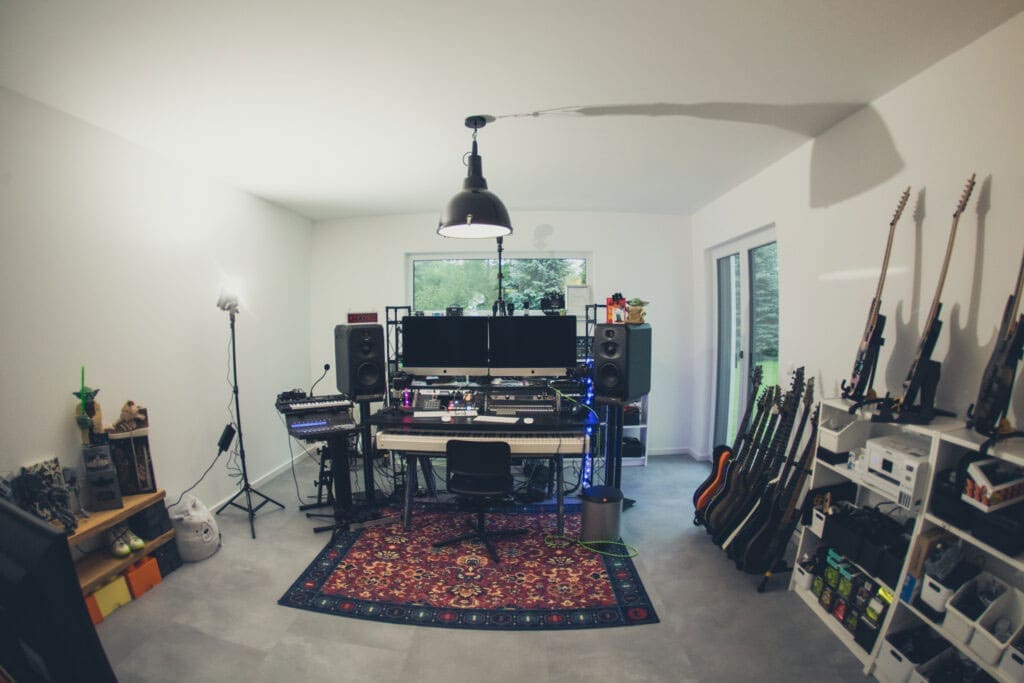 Chris Hermsdörfer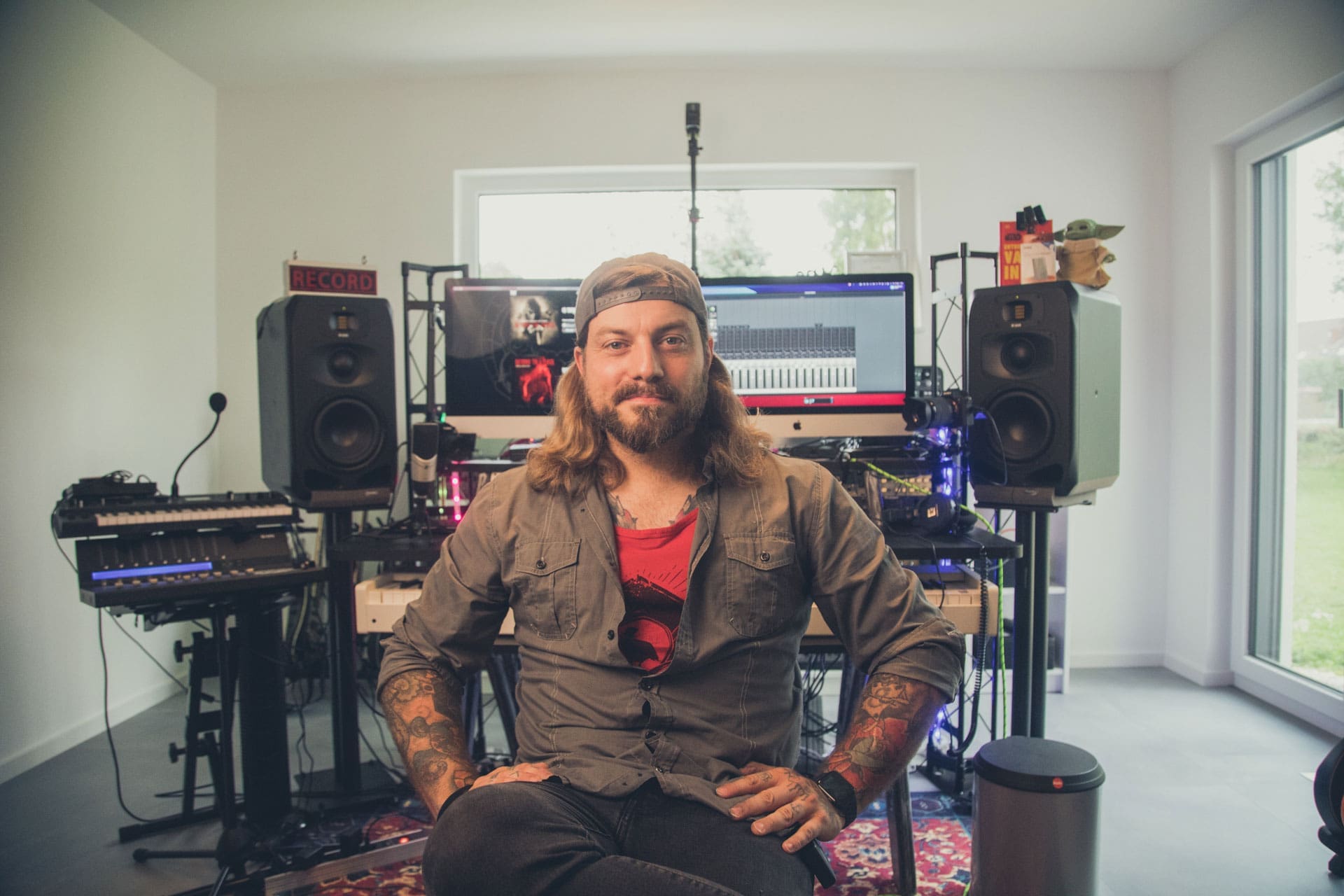 Chris Hermsdörfer is a guitarist and producer. He is regularly on tour with the symphonic metal band "Beyond the Black".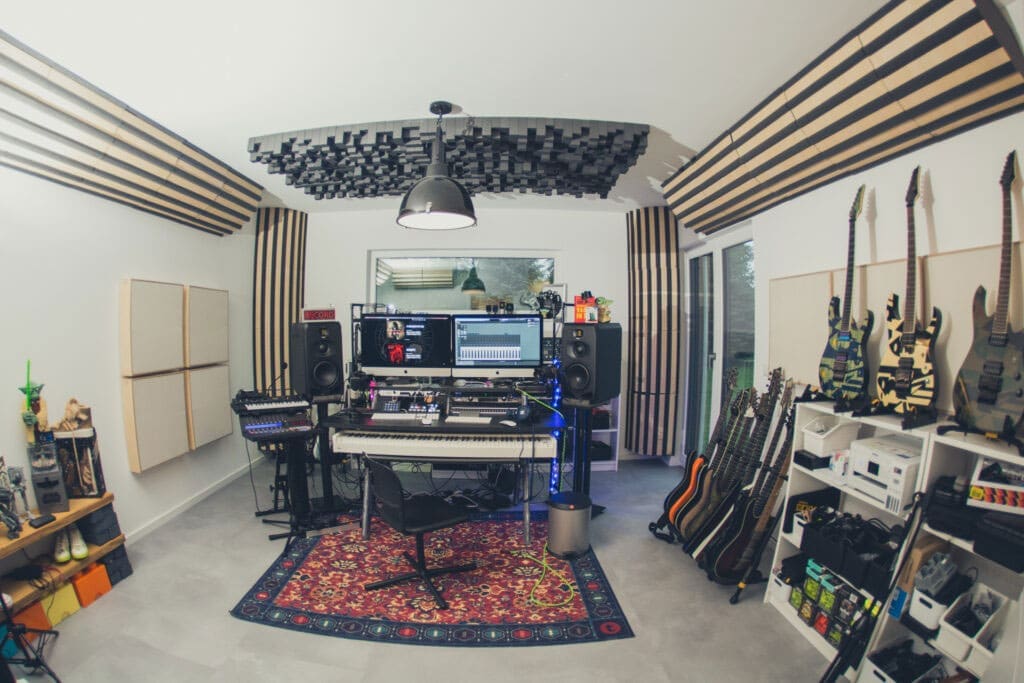 Chris chose the very attractive t.akustik Producer Set S Professional to upgrade his room. Within this bundle comes everything you need to not just treat the room but easily install them too, from the wall hooks to the Contact Glue with applicator gun to mount the high performing Highline Bass Traps and Manhattan Diffusors, made from lightweight, hardened ESP foam, securely to walls and ceilings.
In Chris's space we installed twenty four Spektrum A10 Absorbers using the clips provided. At 60 x 60cm and 4.4kg each, these hard-working panels took a bit more time to install but worth the effort as they provide most of the absorption in the studio, controlling the all important mids down to 200Hz.
---
---