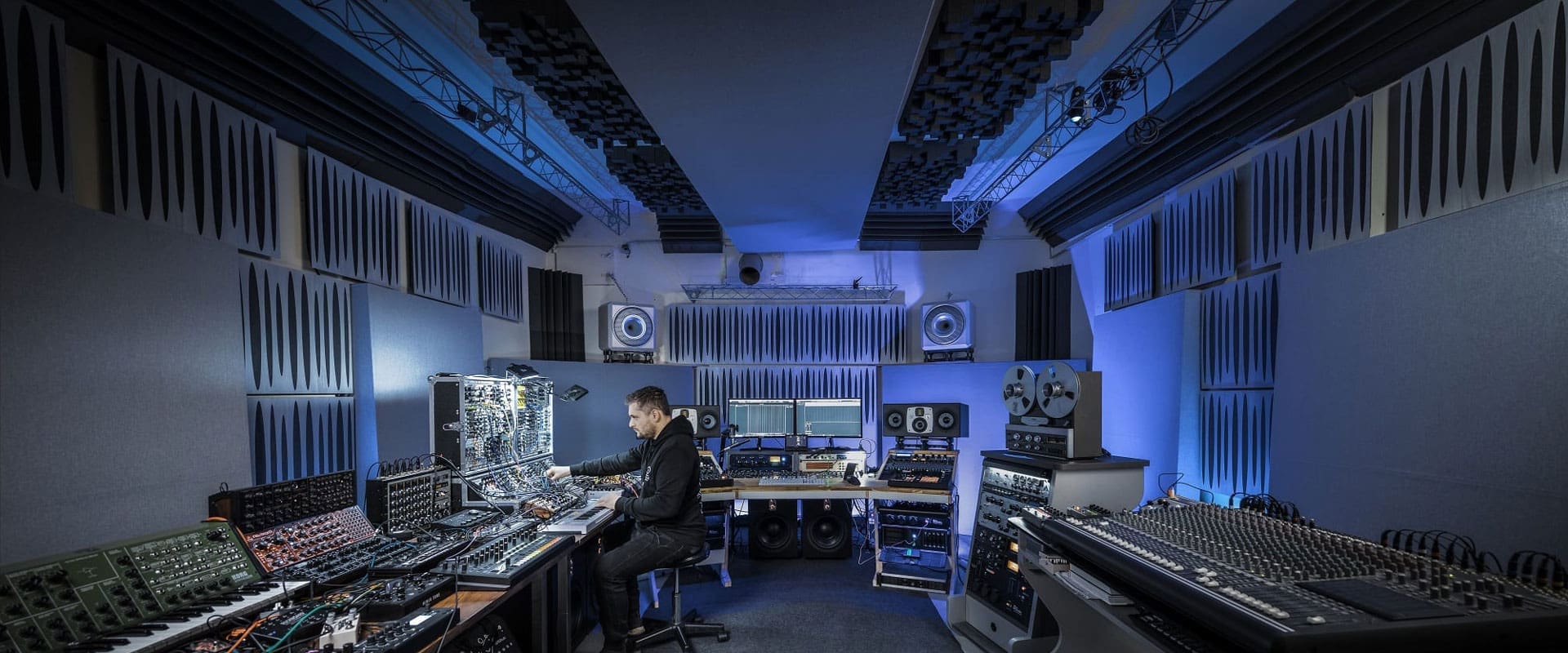 #INTERVIEW

VISITING TECHNO-DJ

FLORIAN MEINDL
VISITING TECHNO-DJ
FLORIAN MEINDL
Austrian sound designer, music producer and techno DJ, Florian Meindl, works out of Berlin where he also runs music label, FLASH Recordings. Two years ago Florian equipped his new studio in Berlin with our t.akustik products. We recently visited him to see how he was getting on.

When Florian moved into his studio the space was a raw, echoing concrete room. After some basic acoustic measurements, Florian knew he needed to improve these disastrous acoustics. Above all the reverberation time was extremely long and distracting, not to mention the behaviour of the room modes!
Good acoustics are of course essential for control rooms and recording spaces. If a studio does not sound neutral, instruments and voices are hard to judge. Furthermore if you don't have a solid stereo image due to reflections in the room, you can't make confident mix decisions.
Florian was concerned with all of these things when treating his studio. He wanted to avoid first and second reflections, combat room modes and reduce reverberation.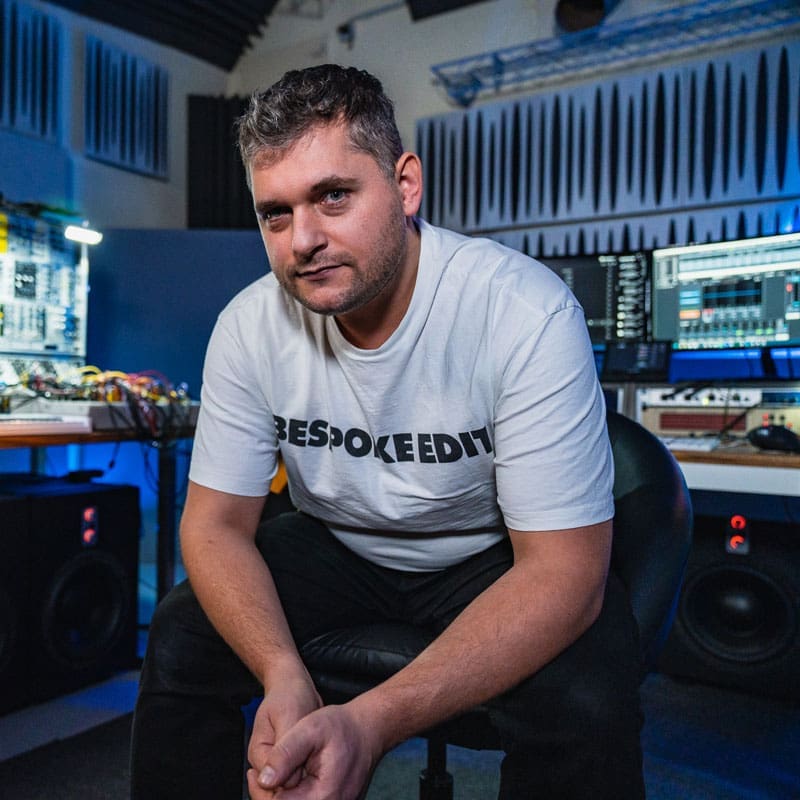 In addition the sweet spot (i.e the best listening position), should be particularly neutral for critical mastering applications. Lastly Florian needed equally good acoustics around his synthesizers. A good solution had to be found here, Florian did not want to over-dampen his studio, some reverberation and life needed to be maintained for a natural listening environment so he could work comfortably in his studio for long periods.
To achieve this Florian chose t.akustik acoustic solutions. Our porous absorbers, bass traps and diffusers provide the core elements to sonically optimise any space by eliminating unwanted reflections, reducing reverberation, for a vastly improved, clearer acoustic signal path.
Florian
Meindl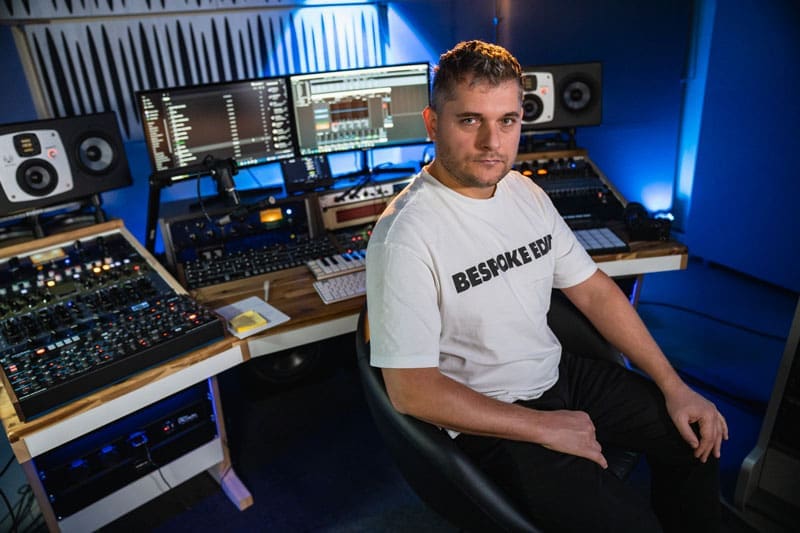 Austrian sound designer, music producer and techno DJ, Florian Meindl, works out of Berlin where he also runs music label, FLASH Recordings.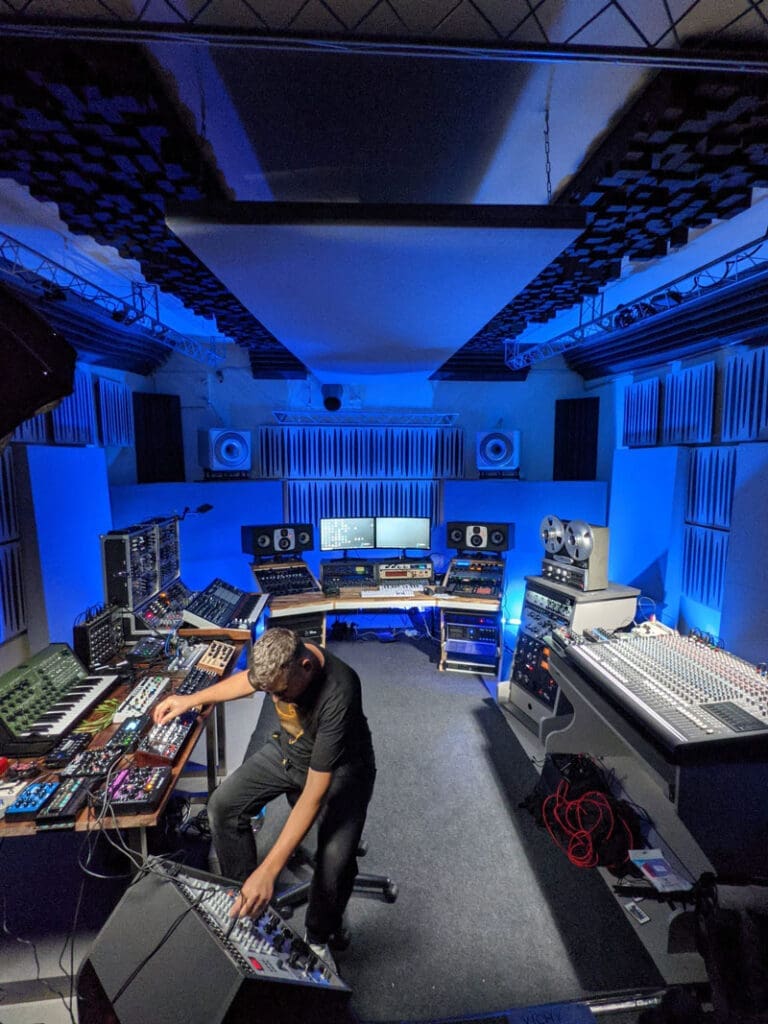 When it comes to treatment, more is not always better! You should avoid having too much absorption in order to avoid your room sounding too dead and unnatural, which can result in an uncomfortable sounding room. Absorber placement is also important - check out our studio configurator for help with your designs!
With this in mind Florian decided on our Highline A2 White Wood absorbers as these are effective at absorbing mid frequencies (400-3150Hz), whilst simultaneously reflecting the high frequencies and avoiding over-damping. Available in different colours and finishes it is easy to pick treatment that will complement your space, such as the attractive white wood grain as seen in Florian's studio.
Similarly, Florian installed an array of Manhattan diffusers on the ceiling to disperse acoustic energy without over absorbing in the room and maintain a more musical, natural sound.
Finally in the corners Florian used self-made bass traps in the corners for absorption below 60Hz.
Would you like to treat your room like Florian? Follow this link to get the complete overview of Florian's studio.
---
---