More Instructions
Outside our product categories absorbers, diffusers and bass traps, we have collected instructions with photos and videos to help you assemble other items. The detailed installation instructions for our additional solutions help to set up Drum Shields, Mobile Walls or Drum Shields quickly and easily.
Tip:
All instructions for our products are available as pdf-download!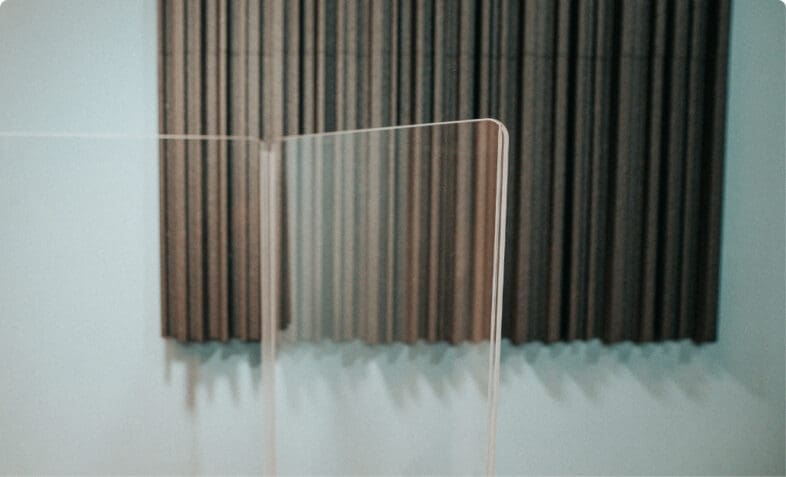 Installation
All materials required for installation are included in the scope of delivery. No additional equipment needs to be procured during installation. All products are uncomplicated and easy to install. In addition, the scope of delivery includes instructions to facilitate the assembly and installation of the products.
Assembly videos
Vocal Head Booth
Our Vocal Head Booth is the perfect companion for musicians, podcasters, and anyone who wants to record speech in acoustically suboptimal environments. Watch the video to see how to use the Vocal Head Booth and how it sounds.
Vocal Booth
Setting up your new t.akustik Vocal Booth is astonishingly easy. Our assembly videos guide you through the process, step by step – Install up your own Vocal Booth now and start recording!
Drum Shields
Assemble your t.akustik Drum Shield in next to no time – our assembly videos show you how, step by step. Improving the sound of your drum kit in your room has never been quicker or easier.
Mobile Wall
Find out how to assemble our Mobile Wall with this step-by-step video! It's super quick and easy – our Mobile Wall is a multi-functional studio partner with invaluable applications for studios and recording spaces.
Instructions
The "Mobile Wall" instructions are suitable for the following products:
All t.akustik Mobile Walls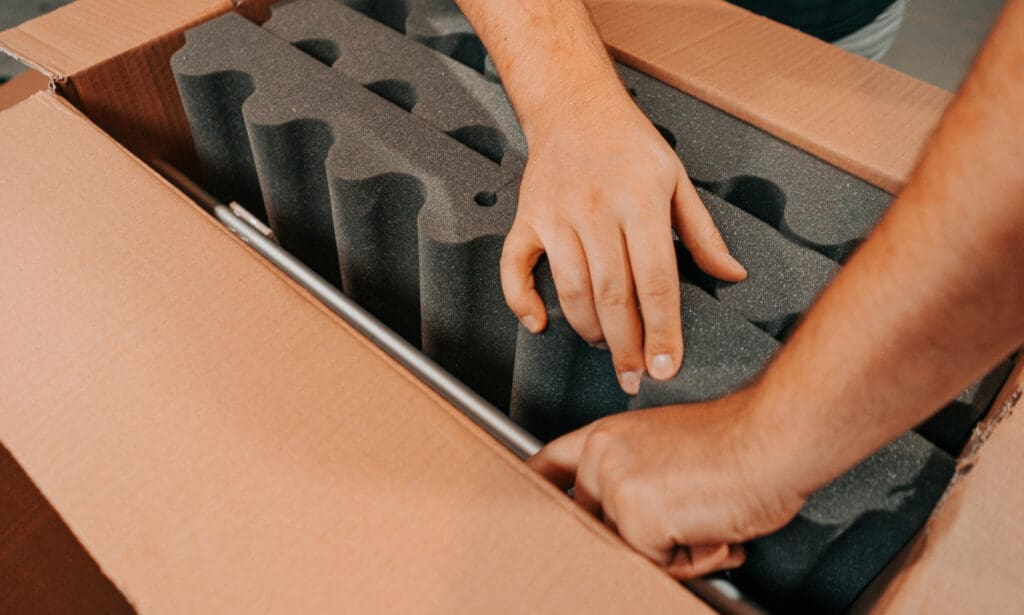 Unboxing
Open the package carefully! Inserting sharp objects into the package can damage the mobile wall. Avoid using long, sharp tools for opening the package!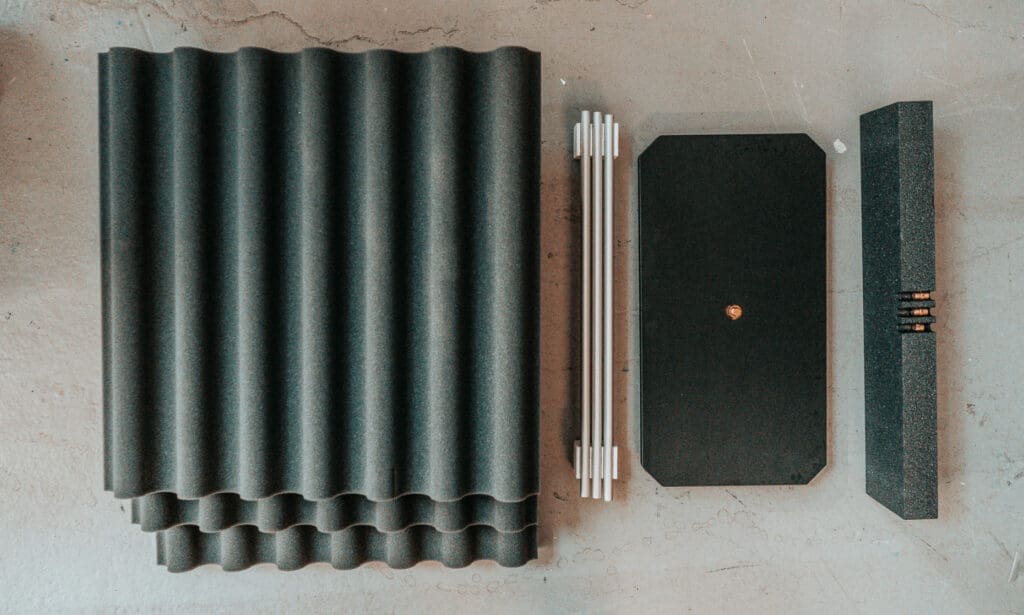 Remove products from packaging
Carefully remove the products from the package. Place the foam elements (3), base plate (1), pole sections (3) and threaded couplings (3) next to each other on the floor.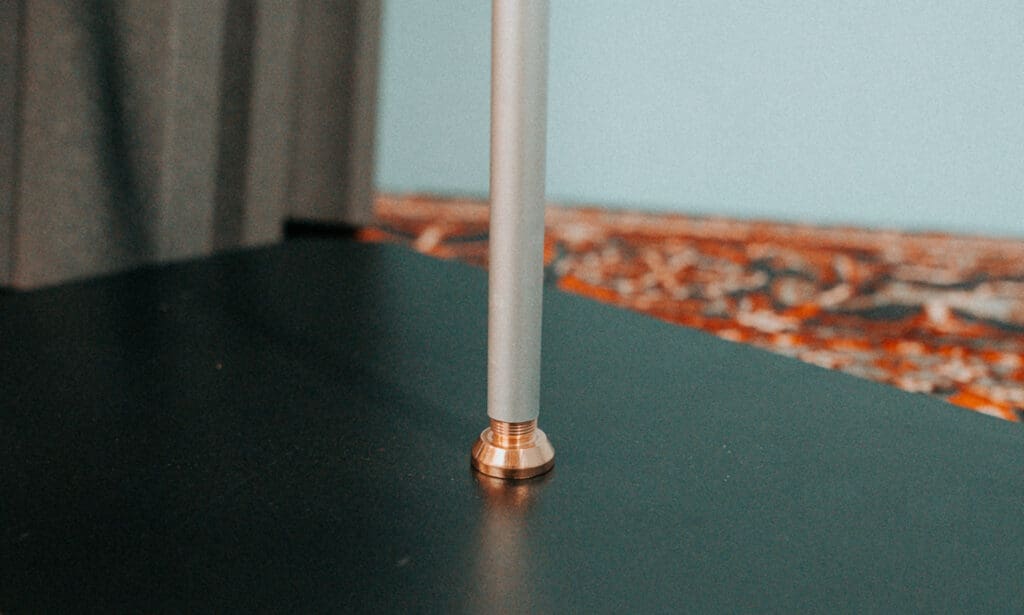 Assemble the base and pole
Connect the pole elements using the threaded couplings and attach them to the base plate.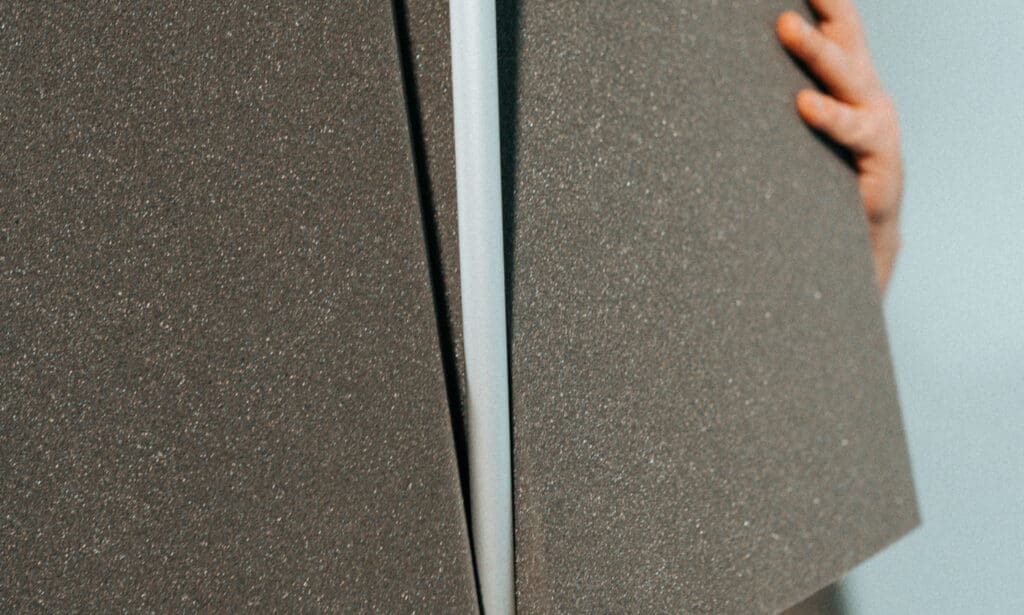 Mount the absorbers
The absorber elements (1,2,3) have an opening in the back for sliding the elements onto the pole. Add the elements to the stand one at a time. That's it!
Depending on the application, you can modify the height of the mobile wall by using the desired number of elements.
More Videos
Building a recording studio – The new SINEE Studio!
How does it work, from a reverberant, empty room to a professional audio studio? Björn Torwellen and Thorge from SINEE show you with the t.akustik Producer Set M Premium.
Rehearsal room acoustics for a hip hop band!
The TRIBEZ. are a hip-hop backing band from Regensburg, Germany. For the acoustic optimization of their new rehearsal room, they used the Rehearsal Set M Premium. In the video, they show you the set in detail and how the installation works.
User Story Raffi Balboa
Producer and musician Raffi Balboa from German band OK KID shows you how to install the Producer Room Set M advanced! Follow Raffi Balboa as he sets up and optimizes the sound of his new studio in Cologne with the help of our new all-in-one acoustic upgrade package!
User Story Josi & Stefan
Josi Miller and Stefan Heinrich are two producers and DJs from Berlin. In their home studio, they produce for their joint project Import-Export, among others. In their user story they show you how they equip and optimize their home studio with the t.akustik Producer Set M Basic.
User Story – Niklas Stade
Niklas Stade is the drummer and producer of the German-speaking band Neufundland. In his user story he shows you how he equips and optimizes his rehearsal room with our Rehearsal Roomset M Advanced.
User Story Gizem & Sam
Gizem Adiyaman and her boyfriend Sam, two DJs from Berlin, show you how they equip their home studio with our Producer Set S Advanced and optimize it sonically.
User Story Gonzalo
Install a Rehearsal Room Set S basic in a few easy steps with our video featuring Gonzalo Celis of the Chilean duo Octavopar. Gonzalo guides you through all the gear and components you'll need, showing you how a few simple changes can make a massive difference to the sound quality of your rehearsal room.