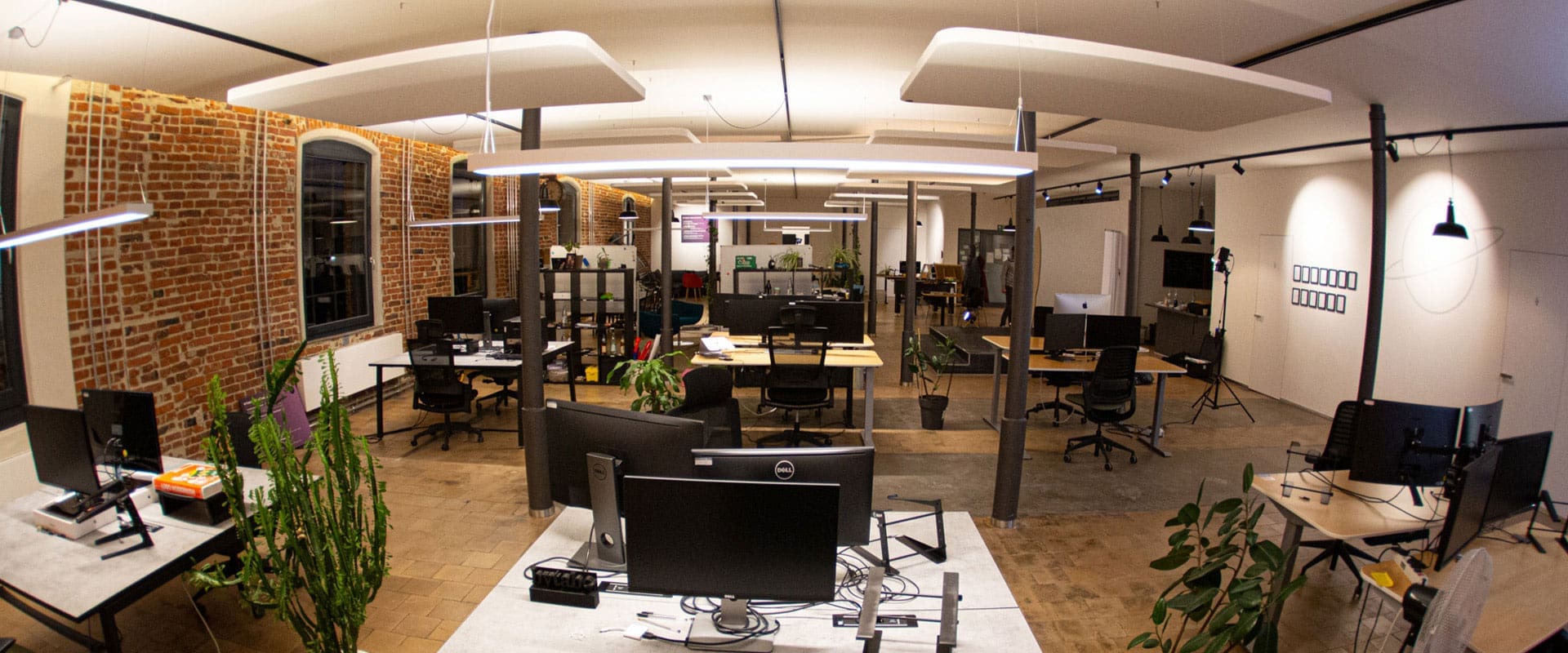 #OFFICE

Acoustic makeover of A Co-Working Space!
Acoustic makeover of A Co-Working Space!
Welcome to Mediatain, a Software company based in Bamberg who's office space is in a former hydroelectric powerplant within a listed building. In order to control the excessive reverberation and noise and to improve sound quality in their large, open rooms Mediatain Manager, Thomas Lieb turned to t.akustik acoustic solutions.
The first step involved installing twelve of our t.akustik PET Ceiling Absorbers to the plaster ceiling with the included hanging kit. These panels were the perfect solution to providing the right amount of coverage in the main office and avoiding securing anything to the original brickwork of the historic building!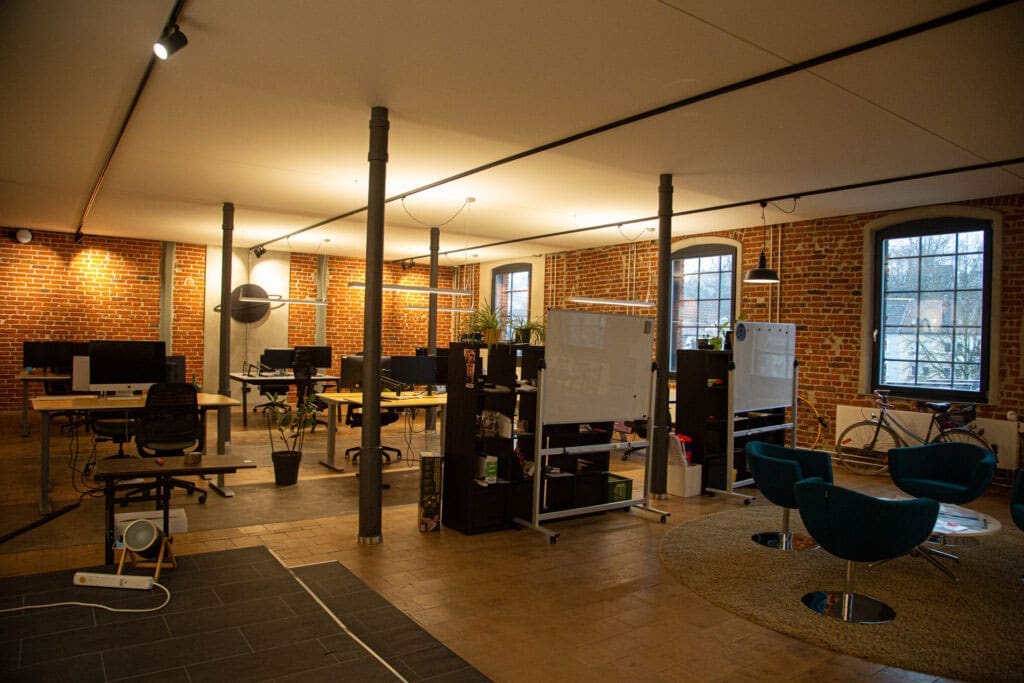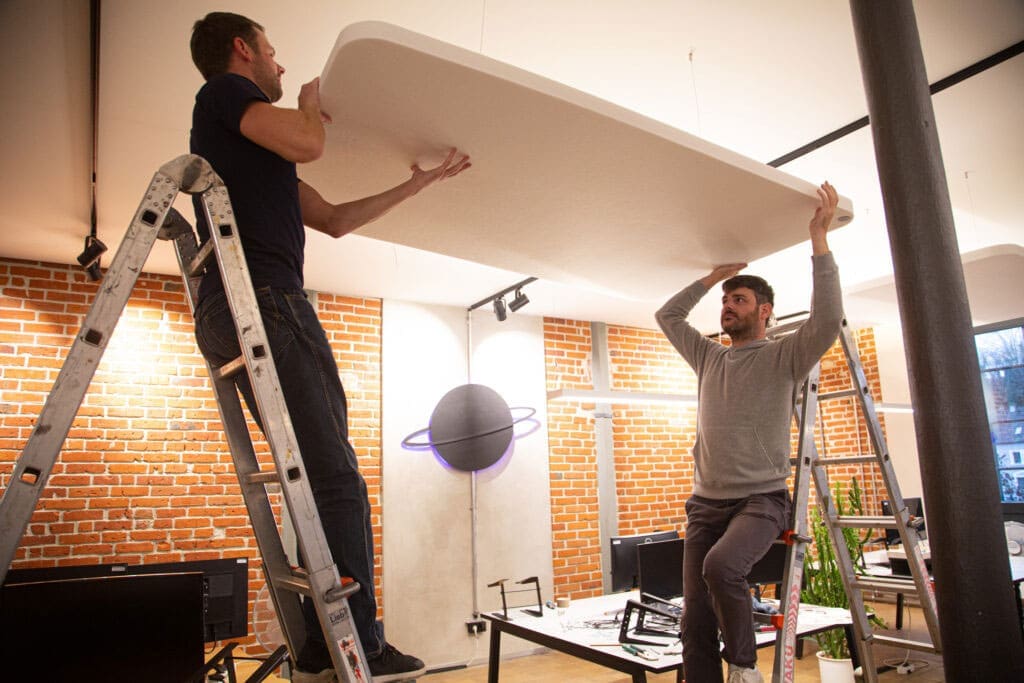 PET Ceiling
Absorber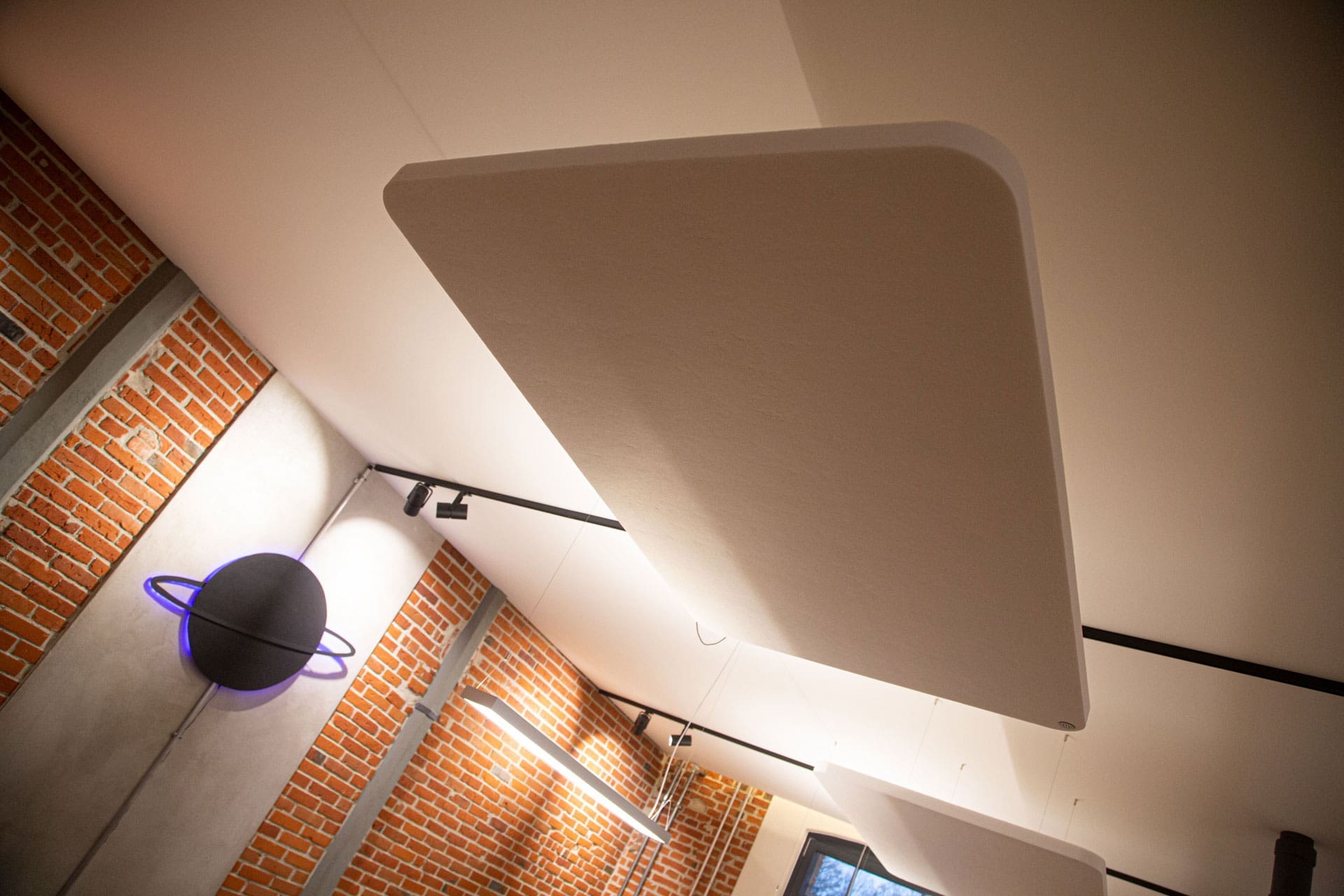 Our PET Ceiling Absorbers are available in three different colors and are particularly well suited for office, co-working and other business spaces.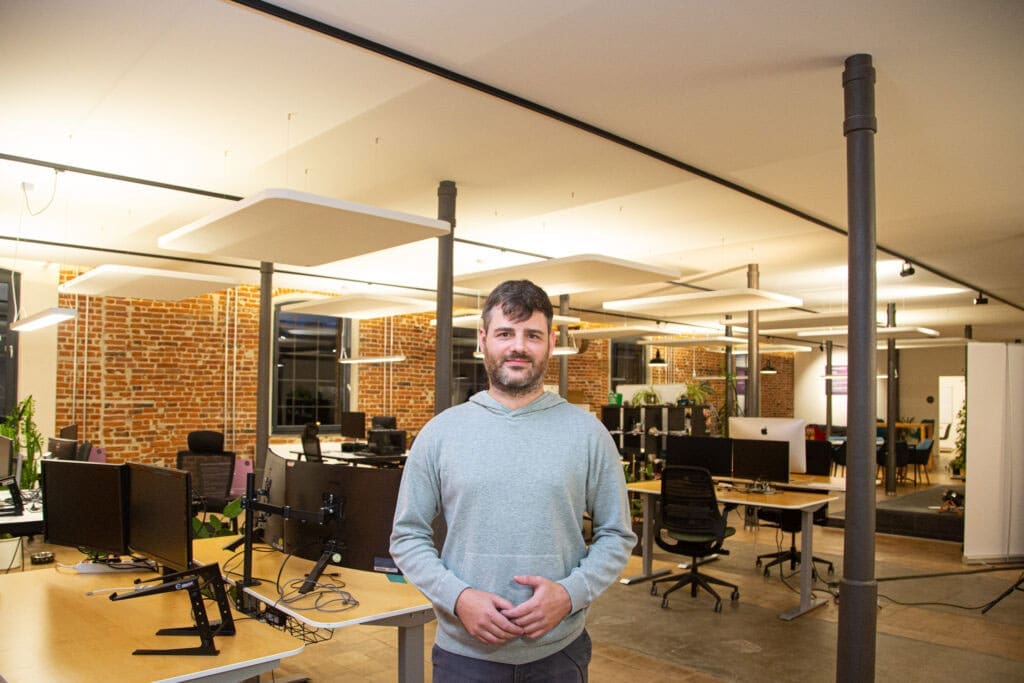 Similarly, in the main office the PET Ceiling Absorbers did their job of reducing echo and invasive reverberation reducing the overall and noise levels in the room. At the same time their crisp, white appearance maintained the open, clean and professional character of the space. But we weren't finished yet!
Our last job in the main office was to acoustically separate the workstations using a combination of t.akustik Absorber Plate Flex with the PET Table Holder accessory attached to the desks, as well as the flexible freestanding PET Mobile Wall, creating a private, productive and quiet space for all workers.
Not only did Mediatain gain a more sonically comfortable office, but the t.akustik treatment fit seamlessly into their clean, office aesthetic – all without any damage or changes to the protected building! Another big advantage: All components can be quickly modified and removed at any time.
---
---